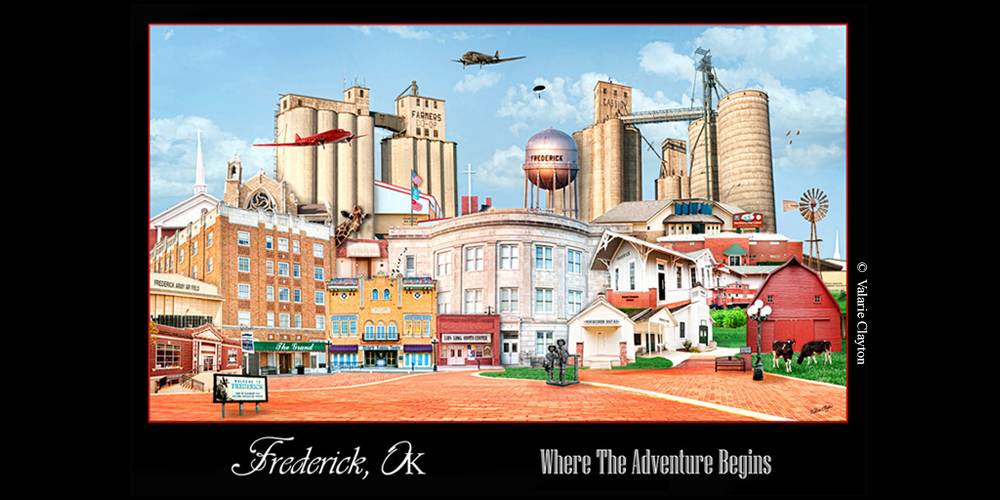 Upcoming Events in Frederick, Oklahoma
Most Useful Citizens
Frederick Lions Club has begun the process of naming Frederick's Most Useful Citizens, a man and a woman.  The Most Useful Citizens program began in 1933 and has continued without interruption.  According to Melissa Huff, President of Frederick Lions Club, "Our selection process invites members of the community to make nominations which will be screened by a secret committee."
This secret committee's function will be to receive nominations, examine and evaluate each and make the final selection of the Most Useful Man and Woman.  The committee will deliver the final selection to the President in a sealed envelope.  President Huff will read the names at the Frederick Chamber of Commerce Banquet on February 7, 2019.
Nominations are encouraged and can be made by anyone.  The nominations must be in writing, sealed in an envelope, addressed to President, Frederick Lions Club, P.O. Box 951, Frederick, OK 73542.  The envelope should be marked "Attention:  Most Useful Committee."  Nominations will be received until January 31, 2019. 
The Most Useful Citizens names will be read and recognized at the Chamber Banquet with a formal recognition sometime in the future at a regular Lions Club meeting.
The man and woman selected will be known as Frederick's Most Useful Citizens selected in 2013.  President Huff said, "The information supplied by the one making the nomination can span any number of years.  Frederick has had many people making quality, useful, volunteer contributions to improve the city and make it a place for a wholesome life for Frederick's citizens.  These are the kind of people we wish to recognize."