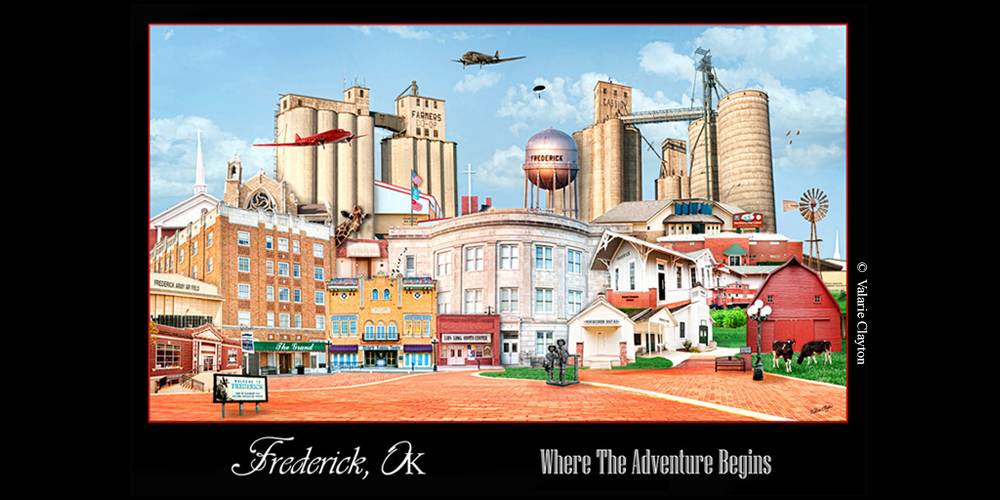 Upcoming Events in Frederick, Oklahoma
Open Each Saturday from 8-11 am on South Main Street in the old Sonic building by Box Inc.
Abernathy Day to be held June 1 at the Pioneer Townsite
The Pioneer Townsite will host the annual Abernathy Day celebration on Saturday, June 1 at the Pioneer Townsite. The event, which begins at 6:00 PM, will feature a living history program chronicling the life of Cynthia Ann Parker, presented by Jennie Buchanan, Director of the Museum of the Western Prairie. A meal of pulled pork, baked beans, potato salad, bread, and homemade pie will be served prior to the performance.  
Tickets are $20.00 each, and may be purchased from any TCHS Board Member or at the General Store.
The Tillman County Historical Society is a 501c3 non-profit organization. All money raised from the event will be used for continued maintenance, repairs, and general upkeep of the Pioneer Townsite. The Pioneer Townsite is open Tuesday thru Saturday from 11:30 AM to 2:30 PM.
For more information about Abernathy Day, to purchase tickets, or to find out how you can support the Townsite, call 580-335-5844, or reach out on facebook.com: @pioneertownsite.