Upcoming Events
in Frederick, Oklahoma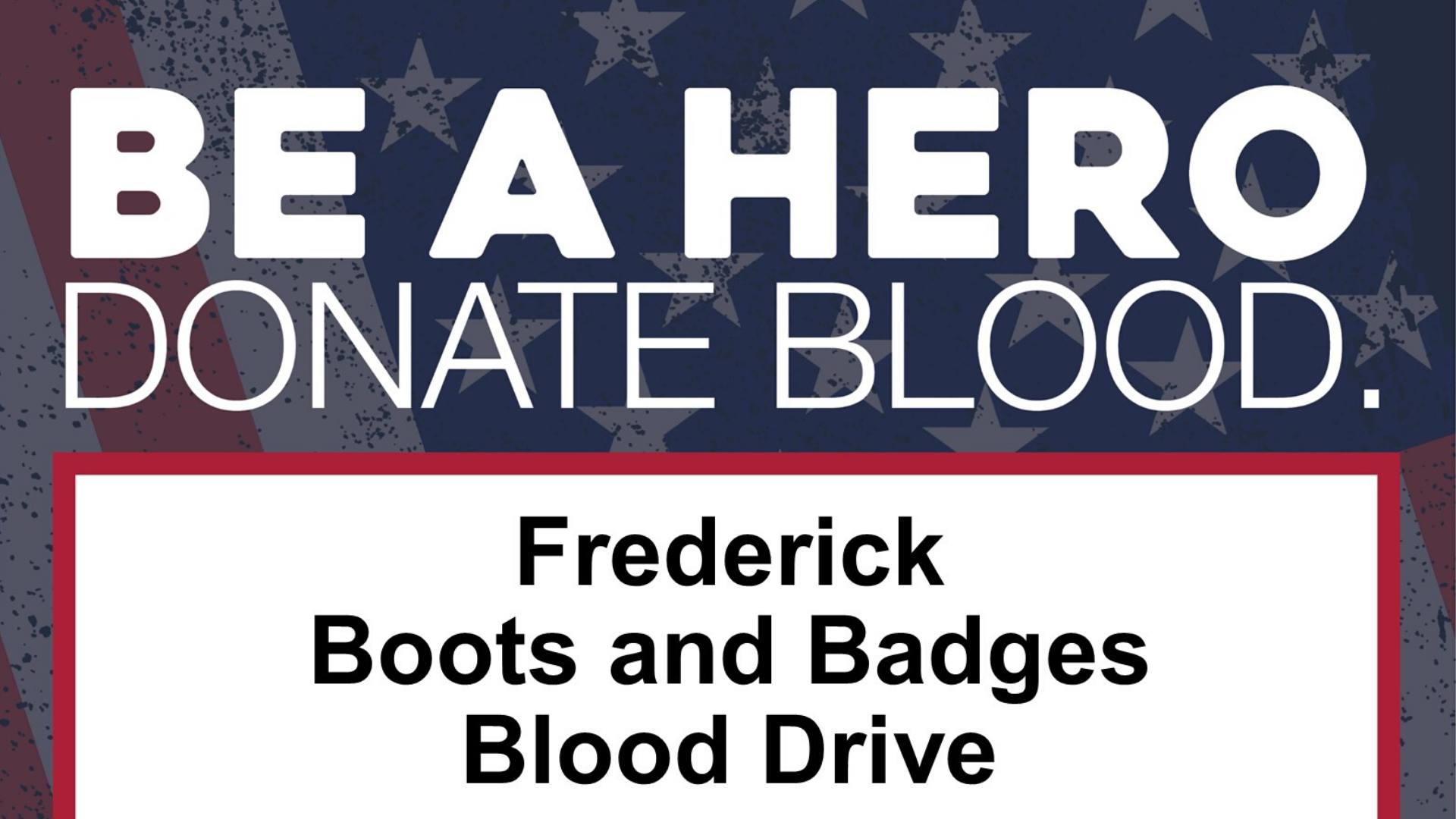 The 2020 Boots & Badges trophy is up for grabs! The Boots & Badges Blood Drive will be held Thursday, July 23 from 12:30-5:30 pm in the First United Methodist Church. This year we are including all first responders in the voting categories. There will be snacks, prizes and at the end of the day we'll see who gets the trophy. Let's reach the goal of 50 donations! As Ric Cooper always said, "If you ain't giving, you ain't living!" For more information on donating head to www.obi.org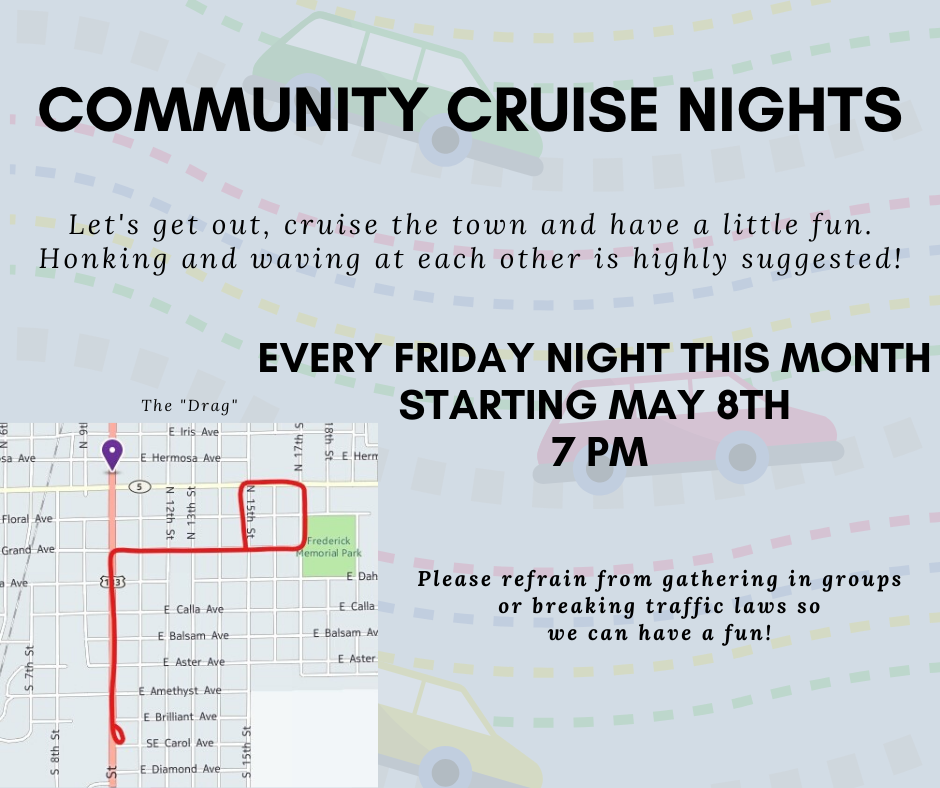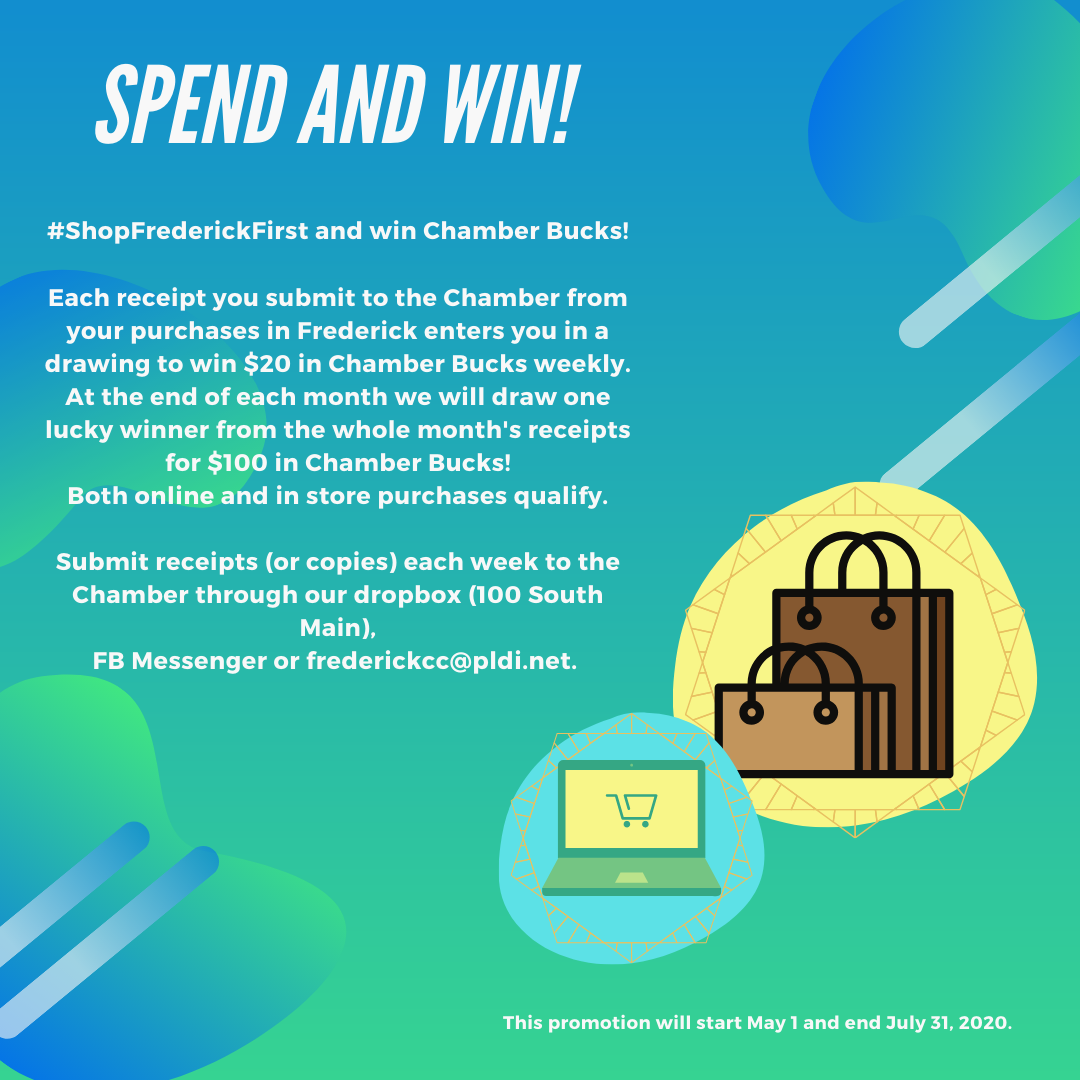 The Frederick Chamber of Commerce is doing our part to help local businesses survive the COVID-19 pandemic through a "Spend and Win" promotion beginning May 1 and ending July 31, 2020.
Frederick residents are encouraged to Shop Local and turn in their receipts to be entered into weekly and monthly drawings for Chamber Bucks. Each week as you spend in Frederick turn in your receipt showing the business in Frederick that you shopped, the date you shopped, your name and phone number. Those receipts will be gathered and one winner will receive $20 in Chamber Bucks each week. At the end of each month all of the receipts from the entire month will be gathered and a $100 Chamber Buck winner will be drawn.
If you need to keep your receipt please feel free to make a copy to turn in or you can send the receipt electronically to the Chamber. Paper receipts should be turned into the Chamber through our drop slot at 100 South Main, emailed to frederickcc@pldi.net or messaged through Facebook Messenger.
Chamber Bucks can be spent just like a check to purchase goods and services at Frederick Chamber of Commerce member businesses. A list of businesses will be provided with your Chamber Bucks along with instructions for use.
Business owners and employees cannot win with receipts from their own establishment.
For more information contact Felisha Crawford at the Frederick Chamber of Commerce by calling 335-2126 or emailing frederickcc@pldi.net.