Upcoming Events in Frederick, Oklahoma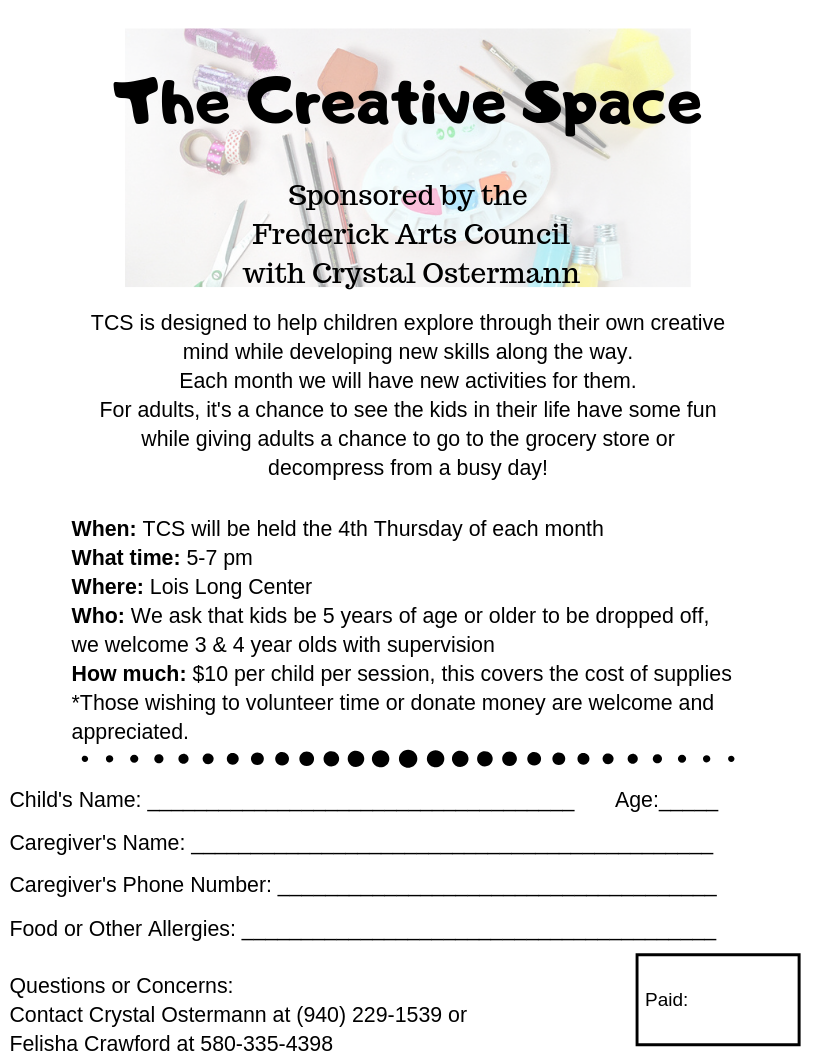 Download your application here: ArtFlier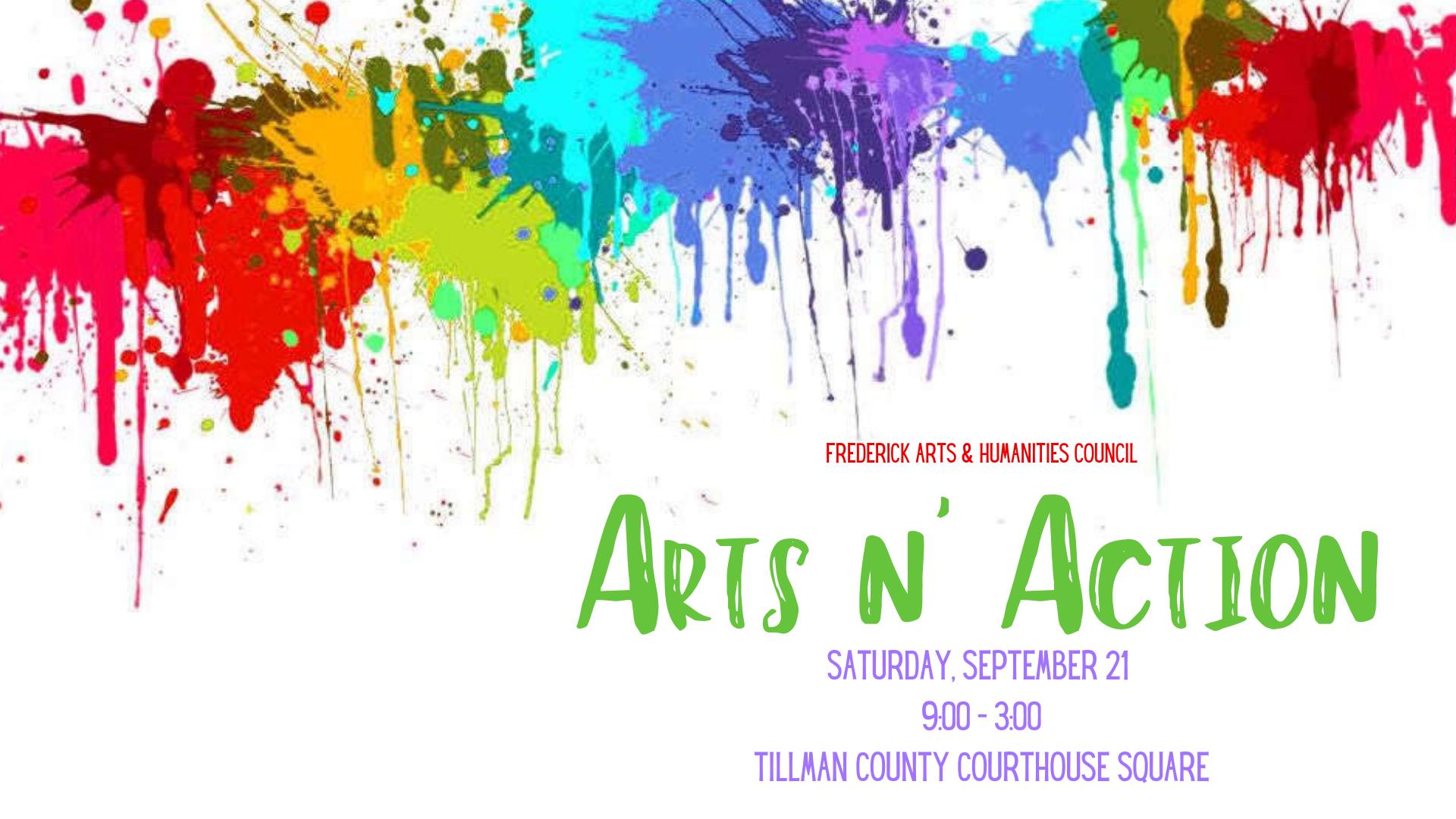 47th Annual Arts N' Action
It's that time of year again, folks! The 47th annual Arts n' Action festival is scheduled for 9 o'clock Saturday morning, September 21, 2019.  The juried art show regularly attracts artists from all over Oklahoma and Texas. In addition to $650.00 in prizes awarded, over $5,000.00 in purchase awards are sold each year.
In conjunction with the Art Show, the Pioneer Townsite will be holding a Family Fun Day event and the Frederick Chamber of Commerce 500 Club will be co-sponsoring a Downtown Décor Contest.  The Arts Council is adding a new online feature to the event this year, a meme contest!
The Arts Council is currently seeking artists, entertainers and food vendors. Artists must exhibit their own, original artwork. The Council reserves the right to remove unacceptable artwork, such as items bought for resale. Only one food booth space will be allowed for each food item. Spaces for food booths and food trucks will be reserved on a first-come, first-serve basis.
Purchase awards will be available for sale as well. If you need a gift for someone and aren't quite sure what to get them, a purchase award makes a great gift, according to Bobby Jackson. Jackson explained, "A purchase award is a gift certificate that may be used at any artist's booth at Arts n' Action. These awards are sold in advance and also may be purchase at the show. It is guaranteed money that each artist has the possibility of going home with. The more money spent on purchase awards, the more attractive our show looks to artists."
For more information, please contact:
Art & Info Booths:                   Karen Caldwell at (580) 305-5287 Download application here: 2019ArtShowApplication
Entertainment:                         Cacy Caldwell at (580) 335-1499
Purchase Awards:                    Bobby Jackson at (580) 335-7447
Food Booths:                           Mercedes Amyx at (580) 305-5261
Join us for a fun-filled day of art, food, and entertainment September 21st at the Tillman County Courthouse.