Welcome to the Frederick Chamber of Commerce Website
The Tillman County Farmers Market will open each Saturday from 8-11 am on South Main Street (in the old Sonic, next to Box Inc.).
The Summer Feeding Program will begin Tuesday, May 28 in the Civic Center from 11:30am - 12:30pm daily. Children 18 years and under are invited to come eat lunch FREE!
The OBI Community Blood Drive will be Thursday, July 18 from 12:30-5:30 pm in the First United Methodist Church.
The World War II Airborne Demonstration Team will host Open Hangar Day Saturday, July 20. The Hangar is located SE of Frederick at the Frederick Regional Airport.
Henniges Automotive will celebrate 40 years in Frederick on Saturday, July 27 from 10 am to 1 pm at the facility located at 1801 Flying Fortress. Plant tours, food trucks, snow cones and more will be available.
Great Plains Country, a regional marketing group that includes Frederick, will have their Annual Meeting Thursday, August 1 at 3 pm in the Lois Long Center. Tickets are $20 and open to the public. Contact the Chamber for more info.

Business of the Week

WWII Airborne Demonstration Team
3200 Paul Tibbets Way
Frederick, OK 73542
580-335-3344

Barn Quilt Trail
Click link above to check out the Tillman County Barn Quilt Trail and download a map!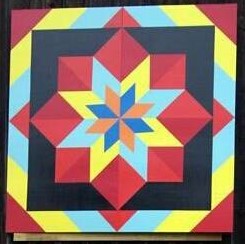 Job Openings:
Tillman County Law Enforcement Center is looking for a kitchen manager. The position is full-time and includes benefits. Applications are available at the Tillman County LEC, 1200 S. Main, Frederick.
The Tillman County Law Enforcement Center is currently hiring for a Full Time Jailer position & CLEET Certified Transport Officers. The jailer position includes benefits and insurance. Experience a plus but not required. Applications available at the Tillman County LEC, 1200 S. Main in Frederick. Holding on site interviews Mondays, Wednesdays and Fridays from 9 am to 1 pm. Send resumes to Tillman County LEC by fax, 580-335-7135 or email to tillmanlec@gmail.com.
The City of Frederick is looking for career minded and team oriented individuals to join the Frederick Police Department. Applicants must have a valid drivers license, high school diploma or equivalent, must be at least 21 but no more than 45 years of age and able to pass the CLEET physical assessment test, MMPI background check before being considered for employment. Interested person may obtain an application at the Frederick Police Department, 124 South Main in Frederick. A copy of the Frederick Police Department Application can be downloaded by clicking the link. Call Office Carlton Trim at the FPD, 580-335-7503 with questions. The City of Frederick is an Equal Opportunity Employer.
Henniges Automotive is usually hiring. Testing and applications are available at either Workforce Oklahoma Employment Office. In Altus: 1115 N. Spurgeon, 580-482-3262. In Lawton: 1711 SW 11th Street, 580-357-3500.
Southwest Oklahoma Juvenile Center, Manitou, OK is hiring multiple positions. More Info: 580-397-3511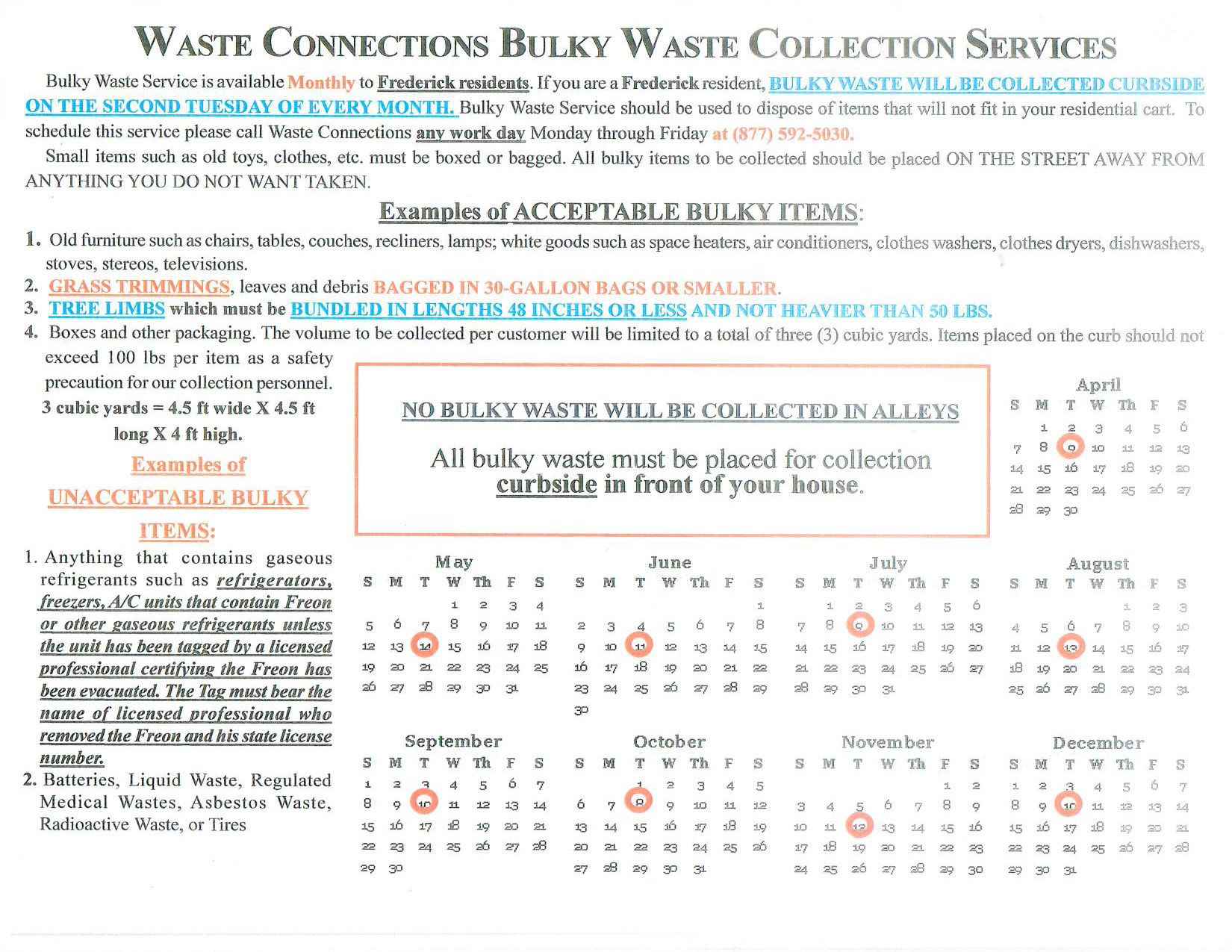 Bulky Waste Information

BulkWasteInfo Click the link to download a copy of the information and calendar.