Welcome to the Frederick Chamber of Commerce Website
The First Christian Church will host a FREE Community Thanksgiving Dinner on November 22. Call in orders for deliveries to shut-ins only and carry out orders will be taken until November 20 by calling 580-335-3521 from 9 am to noon daily. Carry out orders may be picked up by driving through the Alley from the south off Iris Street.
The First Christian Church will sponsor their FREE Monthly Clothes Closet on Thursday, December 17 and Thursday, January 21 from 3:00-5:00 pm at the church located at 500 N. 15th. If you have any questions please call the church at 580-335-3521.
The Community Christmas Parade and Chamber Bucks Give Away will be Friday, December 18 at 5:30 pm. Following the parade we will have the Give Away from KYBE Radio, win at the radio station or from our participating sponsors (coming soon!). The theme for this year's parade is "Christmas Around the World".
Click this link FrederickMap to download your map!

Click here for a detailed map of Frederick and Tillman County.
Business Highlight of the Week

Downtown Fitness
106 West Grand Ave.
Frederick, OK 73542
(580) 335-1763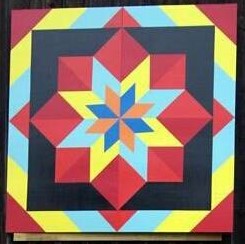 Job Openings:
CADC is now taking applications for the position of assistant mechanic located in Frederick, Oklahoma. Duties include service, repair, and maintenance of the Agency's fleet of public transportation vehicles. Knowledge and three years' experience in vehicle repair required. Competency in computer diagnostics and software, record-keeping, and skills in scheduling are also an integral part of this position. Person hired will also travel to and from locations to retrieve and deliver vehicles in a multi-county area. High school diploma required. Applications are available online at cadcconnections.com or at the central office in Frederick. Send completed applications and resume to CADC, P.O. Box 989, Frederick, Oklahoma 73542 , fax number 580 335 3092, or scan to cadc@pldi.net. Community Action Development Corporation is an Equal Opportunity Employer.

CADC is now accepting applications for the position of Weatherization Crew Technician. Must demonstrate basic carpentry skills and/or knowledge in the home energy performance industry. Must posses a valid Oklahoma driver's license. Must be a high school graduate or equivalent. Must be able to lift, move, and load heavy materials. Must be able to travel frequently within the CADC Weatherization service area (15 counties).

Applications are available at

cadcconnections.com

or call 580-335-5588. If you have any questions contact Robert Meador.

The Tillman County Sheriff's Department is looking for a Full Time E-911 Dispatcher. Must be able to communicate with the public, ability to use computers to maneuver and operate windows based computer, type 25 words per minute, use radio/paging console. Must pass pre-employment drug screen and background check. Will be required to work night shift, swing shift, weekends and holidays. Applicants with criminal histories will be disqualified. For more information please apply at the Tillman County sheriff's Department, 1200 South Main in Frederick.
The Tillman County Law Enforcement Center is currently hiring for a Full Time and Part Time Jailer positions. Experience preferred but not required. The jailer position includes benefits and insurance. Experience a plus but not required. Send resumes to the Tillman County LEC, 1200 S. Main in Frederick or email to tillmanlec@gmail.com. For more information contact Mr. Logan or Mr. Dorsey at 580-335-3013, ext. 4.
The City of Frederick is looking for career minded and team oriented individuals to join the Frederick Police Department. Applicants must have a valid drivers license, high school diploma or equivalent, must be at least 21 but no more than 45 years of age and able to pass the CLEET physical assessment test, MMPI background check before being considered for employment. Interested person may obtain an application at the Frederick Police Department, 124 South Main in Frederick. A copy of the Frederick Police Department Application can be downloaded by clicking the link. Call Office Carlton Trim at the FPD, 580-335-7503 with questions. The City of Frederick is an Equal Opportunity Employer.
Henniges Automotive is usually hiring. Testing and applications are available at either Workforce Oklahoma Employment Office. In Altus: 1115 N. Spurgeon, 580-482-3262. In Lawton: 1711 SW 11th Street, 580-357-3500.
Southwest Oklahoma Juvenile Center, Manitou, OK is hiring multiple positions. More Info: 580-397-3511.