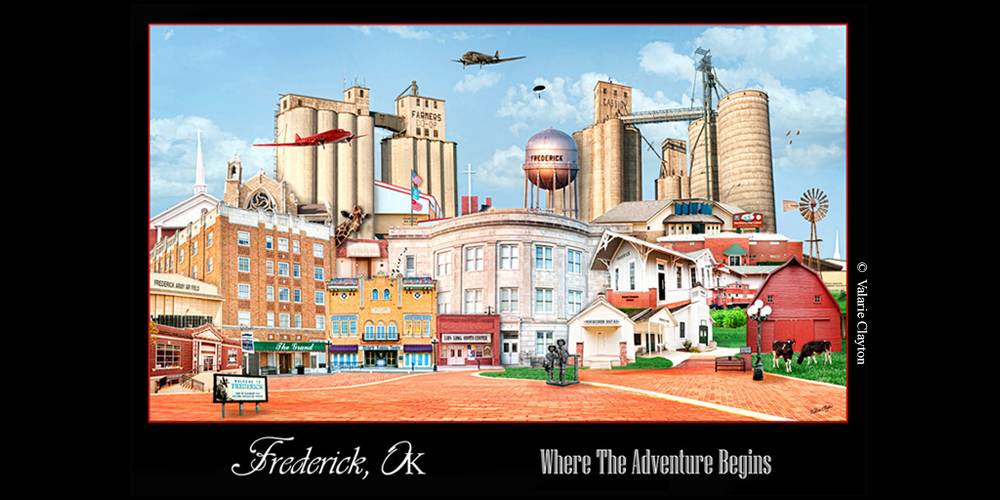 August has many opportunities to educate yourself about upcoming political candidate opportunities. See the "Upcoming Events" section under the Events tab for details or click here.
August 27-28- The Frederick Golf & Country Club will host the Dove Classic (2 man Scramble/low ball). Call 580-335-2911 for more details or to sign up.
September 3- Trade Day & Downtown Market
September 8-10- Tillman County Free Fair. Click here to download copy of the Fair Book complete with daily schedule as well as entry forms & rules for the Little Mr. & Miss Tillman County Free Fair.
September 9- Frederick Community Blood Drive at the First United Methodist Church from 12:30-5:30.
September 13- Chamber After Hours will be held from 5-7 pm in the Crawford Collection. All Chamber members are invited to attend.
Job Openings:
Frederick Fire Department is currently accepting applications for the position of volunteer firefighter. Applications may be picked up at Frederick City Hall, 200 West Grand.
Frazer National Bank is now accepting applications for a 20 hour per week position. Saturdays hours are included. Apply at http://www.fnbaltus.com/ under the Career Opportunities tab.
Aspire Home Care & Hospice currently has the following jobs open: Lpn, RN, CHHA (CNA) and MRC (this is like secretarial duties and it is temporary) apply online at
http://www.aspirehc.com/employment-opportunities/
Southwest Oklahoma Juvenile Center, Manitou, OK is hiring Youth Guidance Specialists and Juvenille Security Officers. More Info: 580-397-3511