Welcome to the Frederick Chamber of Commerce Website
CANCELLED FOR MARCH: The Creative Space will be held Thursday, March 26 from 5-7 pm in the Lois Long Center. Cost is $10 per child, all ages welcome those under 5 should attend with an adult. Click on this link ArtFlier to fill out a form if you have not previously.
emergency.proclamation.031820 Click this link to view the Emergency Proclamation from the Frederick City Council
Disaster Emergency Proclamation Click this link to view the Disaster Emergency Proclamation from the Tillman County Commissioners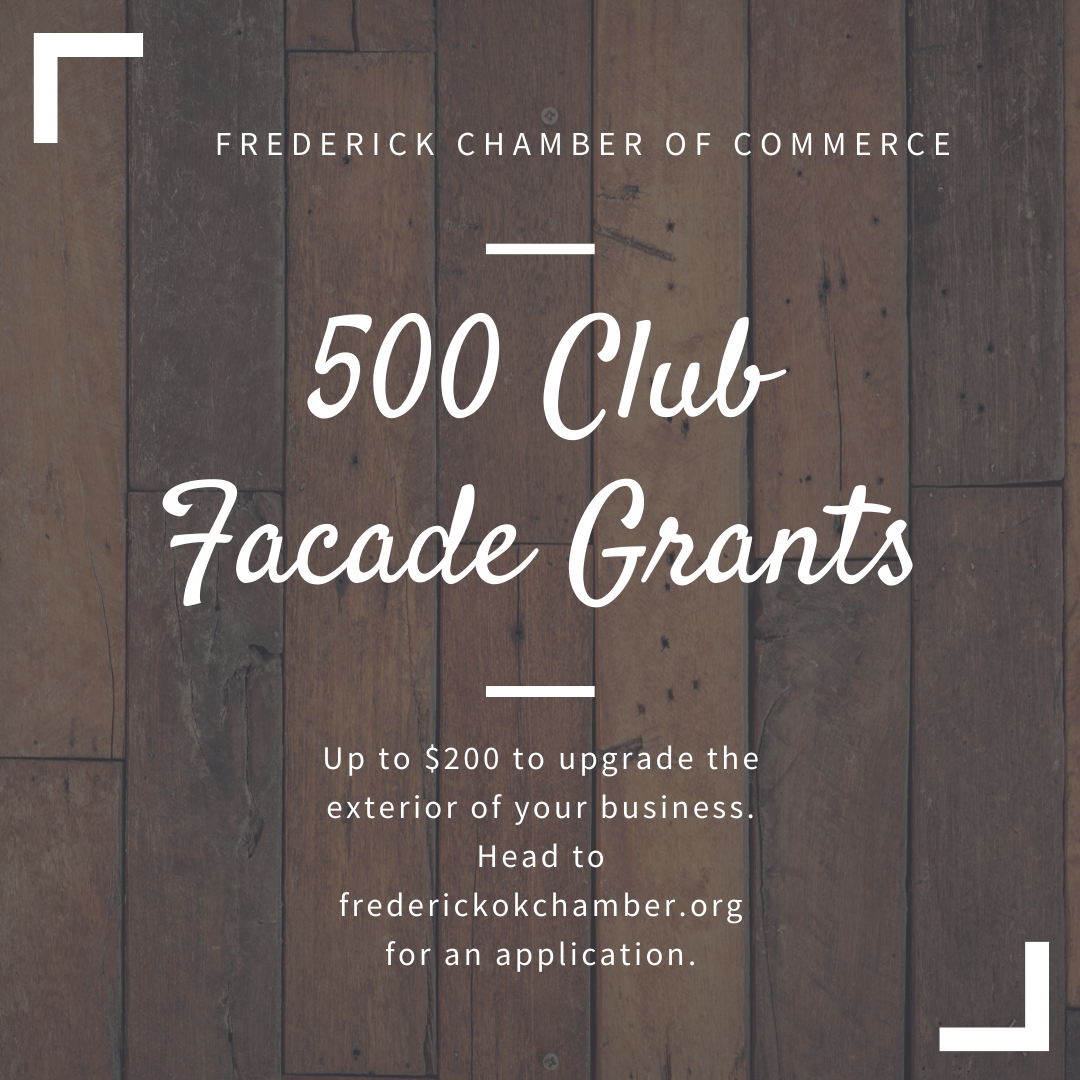 FacadeGrantApplication, click the link to download the application. You DO NOT have to be a Chamber member to apply!
Click this link FrederickMap to download your map!

Click here for a detailed map of Frederick and Tillman County.
Click here (Frederick Chamber of Commerce) to download and print the above information.

Business Highlight of the Week

It's Monday again, things have changed and times are tough but there's a great opportunity here. We are all practicing social distancing and staying home as much as possible (please do these two things!) but there are some groups that are suffering a lot more than the rest of us and you can help.

For example, while you are home (or at work) I'd like you to considering practicing acts of kindness to the employees and residents in the Memorial Nursing Home who are feeling more isolated and exhausted than ever right now; be extra kind and appreciative to the employees of those stores that are under a lot of pressure trying to provide us with needed items- United, Family Dollar, Dollar General; order take out from a local eatery or convenience store as they are drastically changing hours and operations which is not good for their bottom line; say a prayer for those in healthcare who are risking not only their health but their families so that we can be taken care of; remember your child's teacher, food service workers, administrators and support staff are figuring out how to educate and feed your children right now with absolutely no map, just some hard work and creativity.

First and foremost say THANK YOU and be kind to everyone, not one of us is immune from changes in our lives right now. Need ideas on how to do this, give me a call and I can help you come up with a plan. Together we can!

#frederickok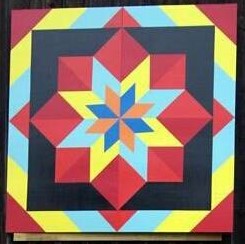 Job Openings:
The Tillman County Sheriff's Office is hiring a Part Time E-911. Must be able to communicate with public, have the ability to use a computer, to maneuver and operate Windows based computer, type 25 words per minute, use radio/paging console. Must pass pre employment drug screen and background check. Will be required to work night shift, swing shift, weekends and some holidays. Must pass a pre employment drug screen and background check. Applicants with criminal histories will be disqualified. For more information please apply at the Tillman County Sheriff's Department, 1200 South Main in Frederick or call 580-335-3013 for more information.
Dispatcher. Tacos 'N Taters is hiring! Come by to apply.
The Healing Tree at the Armory is hiring an on site bookkeeper, roughly 30 hours per week. If interested please take resume with references to 1801 East Gladstone
The Tillman County Law Enforcement Center is currently hiring for a Full Time and Part Time Jailer positions. Experience preferred but not required. The jailer position includes benefits and insurance. Experience a plus but not required. Send resumes to the Tillman County LEC, 1200 S. Main in Frederick or email to tillmanlec@gmail.com. For more information contact Mr. Logan or Mr. Dorsey at 580-335-3013, ext. 4.
The City of Frederick is looking for career minded and team oriented individuals to join the Frederick Police Department. Applicants must have a valid drivers license, high school diploma or equivalent, must be at least 21 but no more than 45 years of age and able to pass the CLEET physical assessment test, MMPI background check before being considered for employment. Interested person may obtain an application at the Frederick Police Department, 124 South Main in Frederick. A copy of the Frederick Police Department Application can be downloaded by clicking the link. Call Office Carlton Trim at the FPD, 580-335-7503 with questions. The City of Frederick is an Equal Opportunity Employer.
Henniges Automotive is usually hiring. Testing and applications are available at either Workforce Oklahoma Employment Office. In Altus: 1115 N. Spurgeon, 580-482-3262. In Lawton: 1711 SW 11th Street, 580-357-3500.
Southwest Oklahoma Juvenile Center, Manitou, OK is hiring multiple positions. More Info: 580-397-3511.