Welcome to the Frederick Chamber of Commerce Website
Community Cruise Nights will be this Friday at 7 pm and go each Friday thru May or beyond. Get out, drag main and honk at your friends! Please obey all traffic laws. Click Here for more details.
Community Wide Garage Sale will be Saturday, June 6. Click here for information on registering your garage sale or business sale and getting a list of the sales.
Johnny D's Grub Run will be Saturday, June 6 with registration starting at 8:30 am at the Tillman County Food Bank. Click here for details or head to Johnny D's website to register.
FHS Graduation will be held June 6 in Bomber Bowl at 10 am. More details will be provided to senior students.
CANCELLED FOR MAY: The Creative Space will be held Thursday, March 26 from 5-7 pm in the Lois Long Center. Cost is $10 per child, all ages welcome those under 5 should attend with an adult. Click on this link ArtFlier to fill out a form if you have not previously.
Clink the link http://www.okcommerce.gov/covid-19
to view Gov. Stitt's Open Up and Recovery Safely plan.
Click this link FrederickMap to download your map!

Click here for a detailed map of Frederick and Tillman County.

**New office hours thru July:
Monday - Thursday 9am-Noon & 1-3 pm

Head to https://2020census.gov/ to be counted! It matters to your community.
The Frederick Chamber of Commerce is doing our part to help local businesses survive the COVID-19 pandemic through a "Spend and Win" promotion beginning May 1 and ending July 31, 2020. Click here for full details.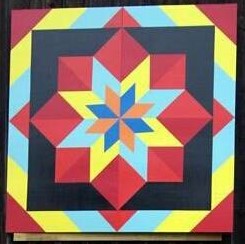 Job Openings:
Red River Transportation in Frederick is looking for drivers. Call 580-335-5588 or visit their website at cadcconnections.com for an application. Applicants will be operating a bus or van for the agency, may drive fixed routes, demand/response service, contract service or other trips as assigned. Hours will vary. Must be a high school graduate or equivalent. Safe driving record imperative. Must be able to work with the public.
Frederick Elementary has an opening for Secretary. The position requires a person who loves kids and has a team attitude. Must have knowledge of computers and be able to multi task. Start date will be mid July. Please contact Kay Cabaniss at kcabaniss@frederickbombers.net or 580-335-3513.
The Tillman County Law Enforcement Center is currently hiring for a Full Time and Part Time Jailer positions. Experience preferred but not required. The jailer position includes benefits and insurance. Experience a plus but not required. Send resumes to the Tillman County LEC, 1200 S. Main in Frederick or email to tillmanlec@gmail.com. For more information contact Mr. Logan or Mr. Dorsey at 580-335-3013, ext. 4.
The City of Frederick is looking for career minded and team oriented individuals to join the Frederick Police Department. Applicants must have a valid drivers license, high school diploma or equivalent, must be at least 21 but no more than 45 years of age and able to pass the CLEET physical assessment test, MMPI background check before being considered for employment. Interested person may obtain an application at the Frederick Police Department, 124 South Main in Frederick. A copy of the Frederick Police Department Application can be downloaded by clicking the link. Call Office Carlton Trim at the FPD, 580-335-7503 with questions. The City of Frederick is an Equal Opportunity Employer.
Henniges Automotive is usually hiring. Testing and applications are available at either Workforce Oklahoma Employment Office. In Altus: 1115 N. Spurgeon, 580-482-3262. In Lawton: 1711 SW 11th Street, 580-357-3500.
Southwest Oklahoma Juvenile Center, Manitou, OK is hiring multiple positions. More Info: 580-397-3511.