Welcome to the Frederick Chamber of Commerce Website
Girls On Main will be held Thursday, November 21 from 4-7 pm in Frederick. Click here for more information and forms.
The Lighted Community Christmas Tree will be on the south side of the Tillman County Courthouse. The tree will be officially lit on November 21 at 7:15 pm after Girls On Main. Come join us for a special evening of community fun!
Xi Alpha Chi will co-host a Toys 4 Tots Corn Hole Tournament with the Shady 580 League on Saturday November 23 starting at Noon in the Show Barn of the Tillman County Fair Barn. Registration begins at 11 am and entry is $10 plus a new, unwrapped toy ($10 or more value). 100% payout on cash entry. BYOBags.
The First Christian Church, 500 N. 15th, will host a FREE Community Thanksgiving Luncheon on Sunday, November 24. Orders for home delivery, carry out and dine in will be taken until November 22 by calling 335-3521.
Toys 4 Tots Radio Day will be Friday, December 6 from 11 am to 1 pm on KYBE 95.7. Tune in for trivia, games and dares all to benefit a great local cause.
The Frederick Arts Council will host Breakfast with Santa on December 7 from 9 - 11:30 am at the Ramona Theatre. Tickets are $5 and include breakfast, a personlized ornament and a 2 minute photo session with Santa to take whatever pictures you would like.
The Frederick Arts Council will show "The Muppet Christmas Carol" at 1 pm in the Ramona Theatre on Saturday, December 7. Tickets are $1, snacks and drinks will be available for $1 each as well.
The FHS Choir will present "White Christmas" December 7 at 7 pm and December 8 at 2 pm in the Fine Arts Auditorium. Tickets are available by calling or going by FHS.
Click this link FrederickMap to download your map!
Business Highlight of the Week

Henniges Automotive
1801 Flying Fortress
Frederick, OK 73542
(580) 335-5503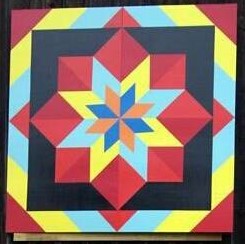 Job Openings:
Community Action Development Corp is looking for a Bookkeeper/Records Clerk. Responsibilities include preparing purchase orders, paying bills for multiple programs, other financial management tasks and clerical duties such as typing, filing completing reports, etc. Must be a high school graduate or equivalent, strong bookkeeping skills, be computer literate and familiar with computer accounting programs. Must be able to work with the public and travel when needed. Applications are available at our office and resumes can be mailed to CADC, PO Box 989, Frederick OK 73542.
The Tillman County Law Enforcement Center is currently hiring for a Full Time Jailer position & CLEET Certified Transport Officers. The jailer position includes benefits and insurance. Experience a plus but not required. Applications available at the Tillman County LEC, 1200 S. Main in Frederick. Holding on site interviews Mondays, Wednesdays and Fridays from 9 am to 1 pm. Send resumes to Tillman County LEC by fax, 580-335-7135 or email to tillmanlec@gmail.com.
The City of Frederick is looking for career minded and team oriented individuals to join the Frederick Police Department. Applicants must have a valid drivers license, high school diploma or equivalent, must be at least 21 but no more than 45 years of age and able to pass the CLEET physical assessment test, MMPI background check before being considered for employment. Interested person may obtain an application at the Frederick Police Department, 124 South Main in Frederick. A copy of the Frederick Police Department Application can be downloaded by clicking the link. Call Office Carlton Trim at the FPD, 580-335-7503 with questions. The City of Frederick is an Equal Opportunity Employer.
Henniges Automotive is usually hiring. Testing and applications are available at either Workforce Oklahoma Employment Office. In Altus: 1115 N. Spurgeon, 580-482-3262. In Lawton: 1711 SW 11th Street, 580-357-3500.
Southwest Oklahoma Juvenile Center, Manitou, OK is hiring multiple positions. More Info: 580-397-3511